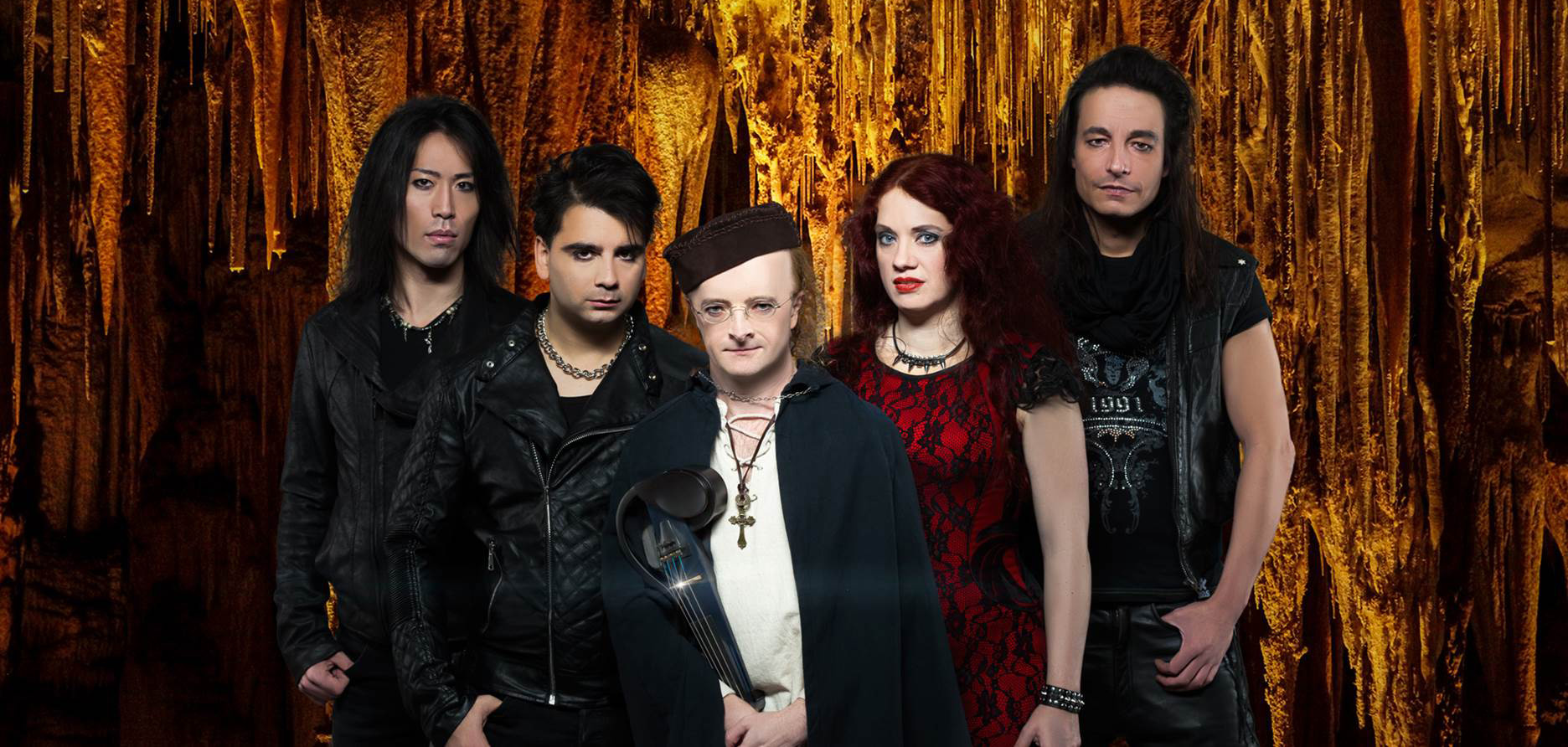 From the legendary land of Dilechmoor arises the unparalleled
Violin Symphonic Metal
Virtuoso violin, silvern female vocals and true metal are intertwined to form a complex, yet powerful sound. Symphonic arrangements, captivating melodies and Celtic elements form a carefully crafted Opus by five impressive musicians.
Ian, the Celtic Dwarf-King (electric violin), his adversary the fierce Lord of Trolls, René (drums), the irresistible Ines, valkyrie of Njordgård (vocals), Shota, the all-slaughtering Sumari warrior (bass) and Prince Haig of Dilechmoor (guitar) at whose feet the maidens lie– these unequivocal figures have gathered together under the sun of the new millennium determined to end
the struggles between the various metal camps, to leave behind all old enmities
as well as to unite the powers of good and evil, offering the teeming masses the
hope of redemption in their search for ultimate consummation. Can the space-time barriers be overcome? Will the world sink into chaos? Or is it the beginning of a new era?